Almost ready…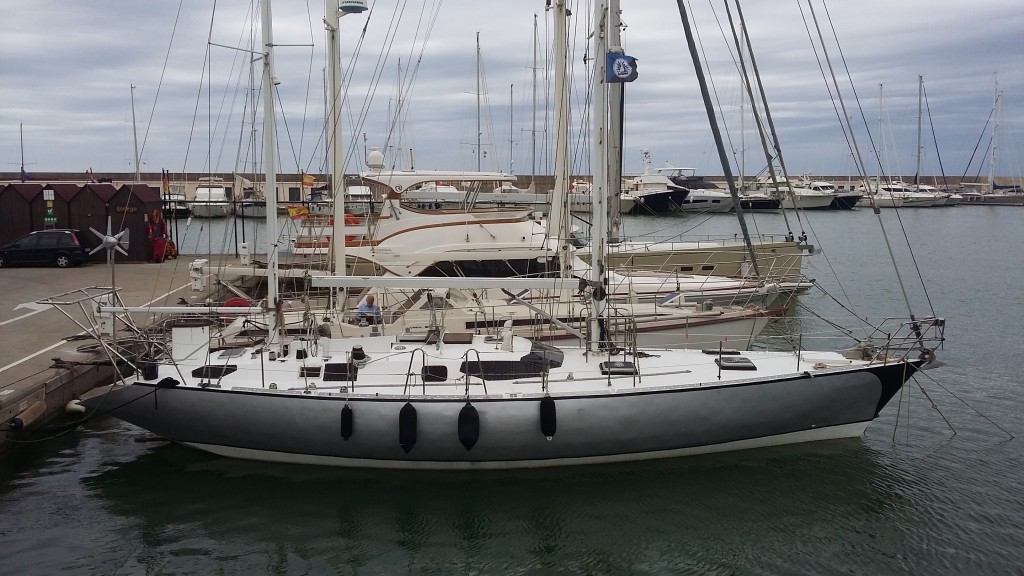 During the spring 2016 we finally finished the interiors of L'Alliance…
The reconstruction of the head was the last big job before we could consider all the interiors done.
In April we also spent a few days at the dry dock, for solving a rudder issue we left over from Gruissan. Obviously we also added two coats of new anti fouling, and changed the old anodes.

But now that L'Alliance looks wonderful and ready to set sail, we definitively have to face the real big problem: the mysterious engine issue that we couldn't fix during the last 3 years…    Despite the painful amount of money we left in the engine refit until now, we still have an incomprehensible combustion issue. Now Rocky is disassembling the whole engine once again: it's time to fix this problem at once, because we planned some sailing test next summer, and we want leave the Med before the end of the year at any price.

Besides that, we still have a good list of things to do, as usual, but August and September will be the crucial months in which we want to get the boat ready for the voyage. We already purchased the anchor we always dreamed about: a Rocna 33, designed for the captain to sleep peacefully.  And for finishing our electrical system, 4 new AGM batteries (Victron energy 130 Amp) and a Silentwind 400W wind generator. We also buy a brand new EPIRB for a good price in the US, and Rocky got an Iridium Extreme sat phone as a present from his boss…
While more and more important details are done little by little, as the telescopic ladder I just installed under the swimming platform, we also had some pleasant visits from friends and family, curious to see our progress,  and ascertain if this voyages we have been talking about for so many years is going to be reality at once.