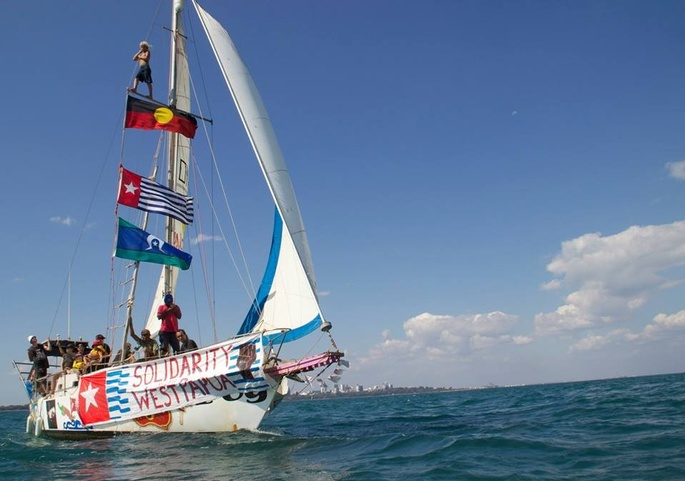 Sail 4 Justice is an 8 boat flotilla aiming to sail 3.300nm from Melbourne to the Manus Island (Papua New Guinea), where since 2001 was one of the most controversial offshore Australian immigration detention facilities. Even if the Manus Regional Processing Center has been officially closed in 2017, hundreds of refugees and asylum seekers are still currently in limbo as a result of Australia's offshore detention policy.

Here's the Sail 4 Justice manifesto:
We sail to draw attention to the plight of refugees in offshore detention sanctioned by the Australian government.
We sail to let the people on Manus know that they are not forgotten.
We want to send a clear message to the Australian government that their cruelty will not be tolerated.
We want to pay our respects to the traditional owners of Manus Island caught in the crossfire of Australian politics, as well as to the West Papuan refugees that were the first asylum seekers to be banished to Manus in the 1980s by the Australian government.
We aim to promote care for the Ocean. Along our journey, we have an opportunity to inform people via social media and personally about the conditions of the Ocean, fish life, plastic pollution, the Great Barrier Reef, climate change and other maritime issues. We stand for climate justice as we pass through areas affected by environmental issues in the Pacific.
We want to move in solidarity with the traditional custodians of the lands and the seas that we are crossing.