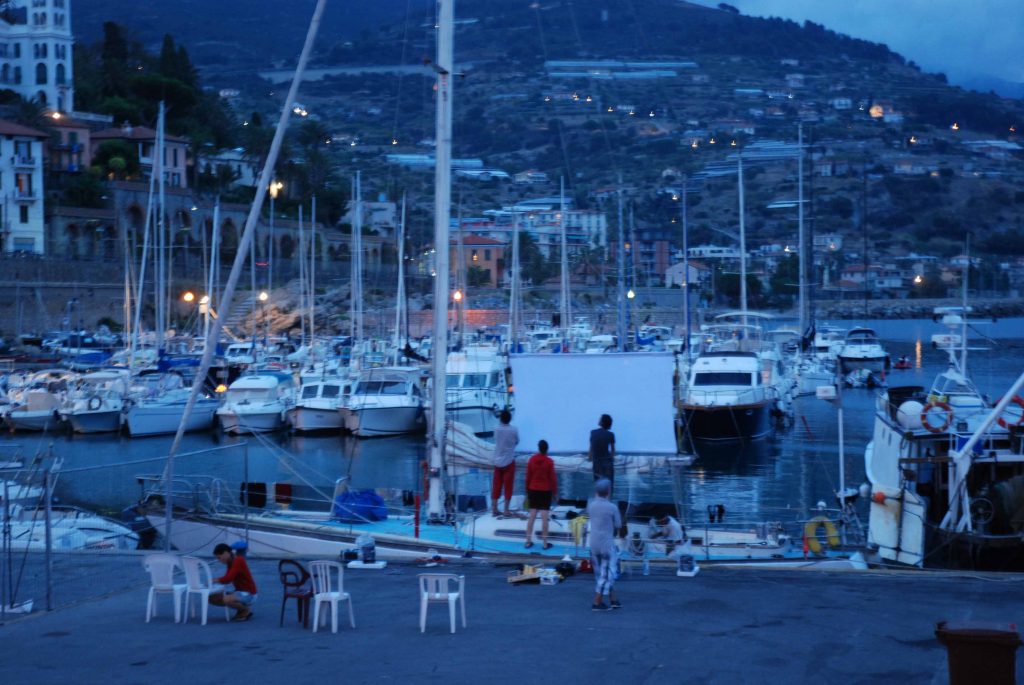 Last week, thanks to the recla-mar network, we met a bunch of french sailors who are participating in a very interesting project…
Two years ago, a collective of 10 activists/sailors purchased the Albatros II, a 40ft sloop built in the sixties out of plywood and polyester resin. The boat has been used to support many kind of protests, and at some point the collective become a no-profit association, LOUNAPO, which nowadays involves about 140 supporters. This makes it much easier to afford the maintenance fees, and provides a constant flow of fresh crew during their campaign.
The LOUNAPO association, based in Marseilles, demands to his members an implication based on egalitarian principles and the rejection of all forms of discrimination and domination. Last summer they have been cruising in Italy, Corsica and Sardinia, screening documentaries about migration. The aim was to raise awareness about the migration's tragedy that we are living in Europe, and to denounce neglect and repression by EU states. At the same time, the Albatros II is a wonderful resource to share seamanship among LOUNAPO members, most of which are young people who could not afford any sailing school…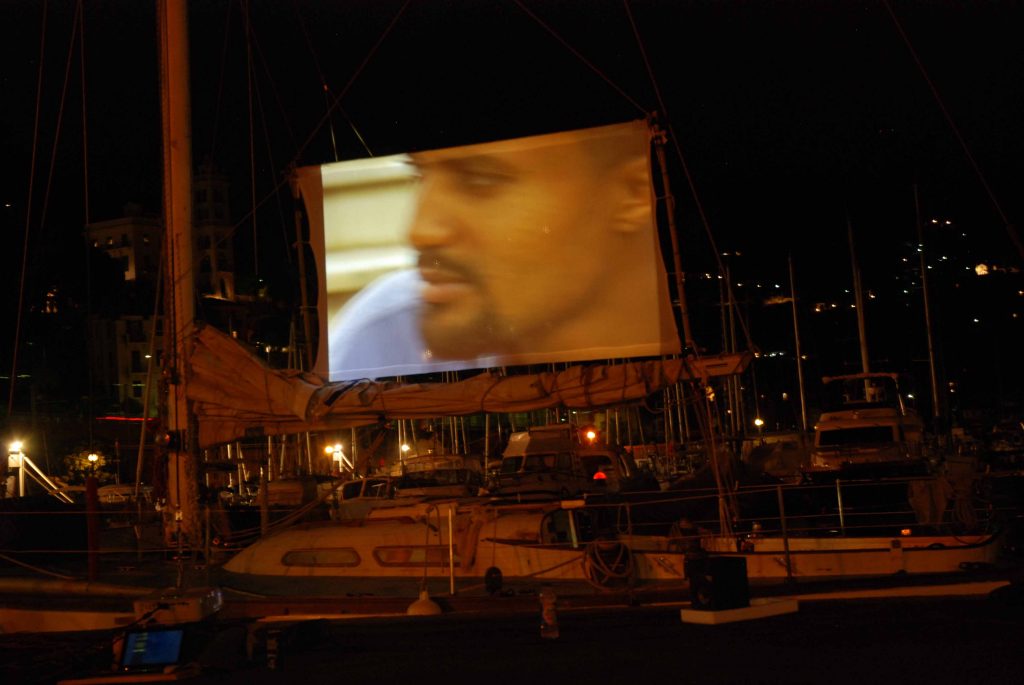 On September the 12th they sat sail from Marseilles to Tanger (Morocco) to participate to a meeting against Frontex, organized by the association Alarmphone.org . After the meeting, the boat took part to an action in the Gibraltar Strait, during which several banners "Ferries not Frontex" were shown at once from activists' vessels and inside the line ferries. In their way back to France, they made some stop overs (Cadiz, Malaga, Barcelona) along the Spanish coast, to continue with the screenings of documentaries about migration.
In Barcelona, for logistic and weather reasons, we decided to organize the screenings in "La Cinètika" – an amazing squatted social center located in a former ten screen cinema – instead of projecting on the DIY bamboo screen they usually rig on their mast for this purpose.
After the event, the 8 people crew went out for a few drinks along with us, and we ended up at 5am dancing aboard L'Alliance. The ultimate proof that activism doesn't mean you can't enjoy your life…
The most surprising thing, from my point of view, is that LOUNAPO until now deliberately decided not to have a web-page, nor a blog, or any kind of presence on the internet…not even a logo. They wish to create links among people and to spread their ideas personally, from human being to human being. Quite against the current, isn't it?