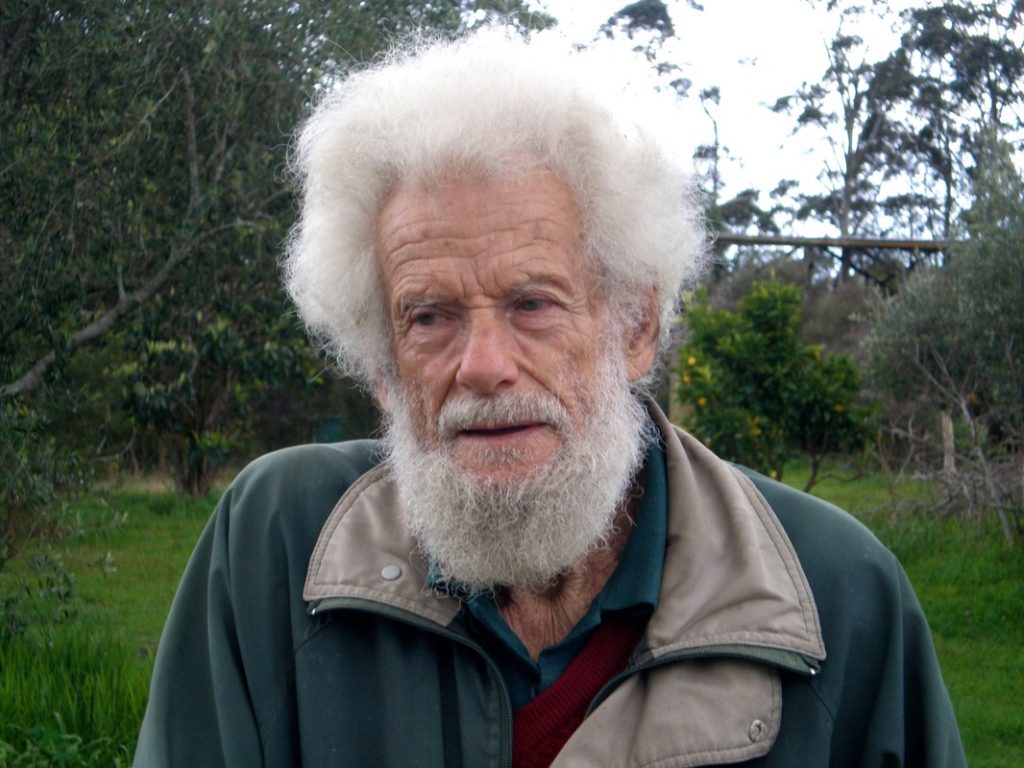 We are sad to relay that Henry Wakelam left this world on April 14th 2017. His health had gone downhill within the last year, since his wife Yannik passed away, pacefully, in their garden, on November 29th 2015.
We have always been inspired by the early adventures of this famous sailor, a genius in re-floating wrecks and sail away with them, but since we met the Wakelams at their place in early 2013, we have been impressed by their consistency:  they will remain for us a model of sustainable life, based on D.I.Y and self sufficiency principles.
Henry's physical body is resting next to Yannick's. Their final resting place is in a beautiful location.