It's amazing what a documentary you can make with a 50 millions € budget! Along with "Earth", this is one of the few War Disney good production since 1923!
Best to watch it in HD, and the extra footage about the cutting-edge technology used for the movie is as much interesting as the movie itself.
But here you can download a torrent file for a 480p AVI:

OCEANS.2010.480p BDRip XviD AC3-ViSiON NoRar Www Crazy-torrent Com (15.2 KiB)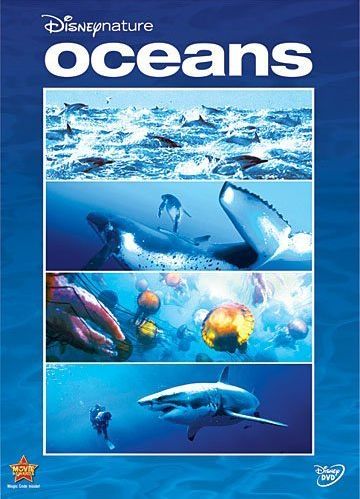 This movie enthralls you with the most amazing footage ever captured of the oceans that surround us. The commentary is minimalist, mainly a celebration of the diversity of ocean life, though with a warning at the end: we might be destroying much of that ocean life.
There is hardly any narrative, just as there wasn't in Perrins earlier "Winged Migration", but the succession of scenes is well-crafted and breaks in tempo make for a viewing experience with no dull moments whatsoever. The incredible imagery amply assures that.
Cutting-edge camera technology was used for the movie. Remote-controlled electric helicopters hovering over hump-back whales, cameras dragged by speed boats zoom along with fast-swimming sardines and helicopters brave terrible, stormy weather to capture mesmerizing footage of ships crashing through huge waves.