Finally a post about where we are. We are not yet anchored off a beautiful, tropical island that one dreams of when buying a sail boat. We are on dry land, in a shipyard.
Since we will be staying in this town for quite some time, it clearly deserves a little space on our website.
Gruissan is in the South of France, but the constant wind and cool climate (maybe cold is more the word) make one wonder if we aren't somewhere near the North Sea. Not much of the lovely warm and mild Mediterranean climate here! Ugly side effect of being in the Gulf of Lyon… The constant wind would be great, if we were in the water sailing and not on dry land. For our work on the other hand, it can be rather annoying. Of course, whenever a windsurfing or sailing regatta is on, this wind seems to magically disappear for a few days!
The region we are in is called Languedoc- Roussillon and is rather famous for its wines. In fact (I did find this online…) about 1/3 of France's wine comes from here and they do produce more wine in this region that in the entire US, which makes it the biggest wine- producing region in the world! Needless to say we have been sampling quite a few…
Vineyards and fresh fruit stalls line the street as one drives towards the coast from the main highway and it really is quite beautiful with the sleepy old town, the castle and its damaged tower (known as The Barberousse), the markets, all the little sailboats and even the touristy bars near the harbor have something about them.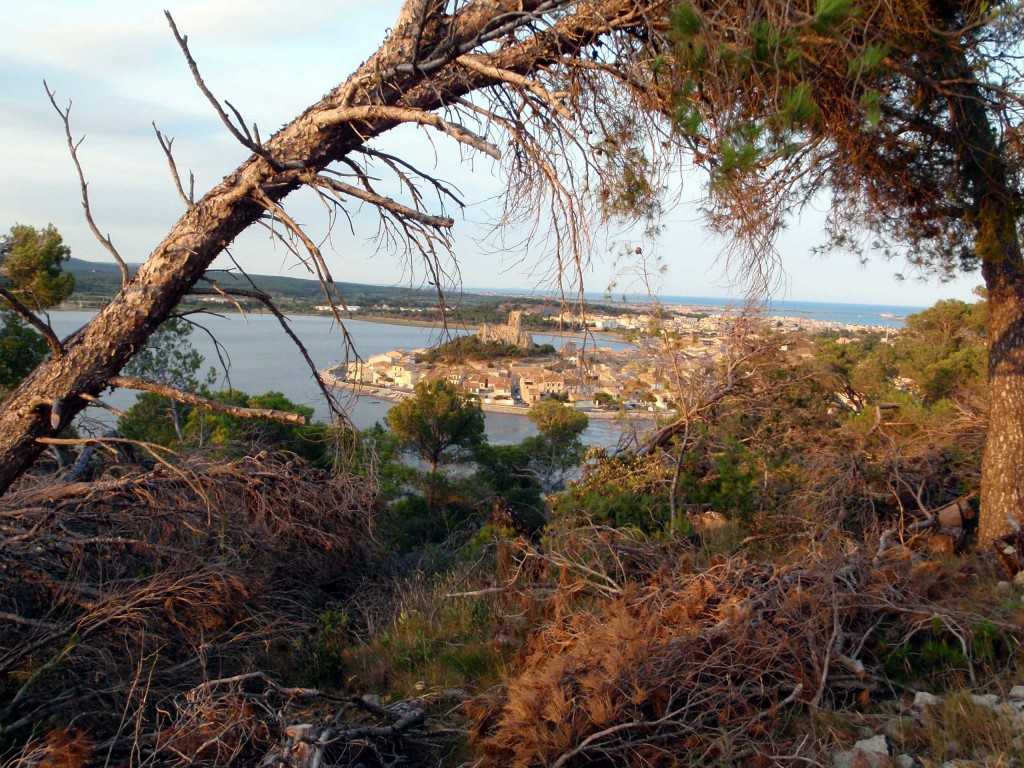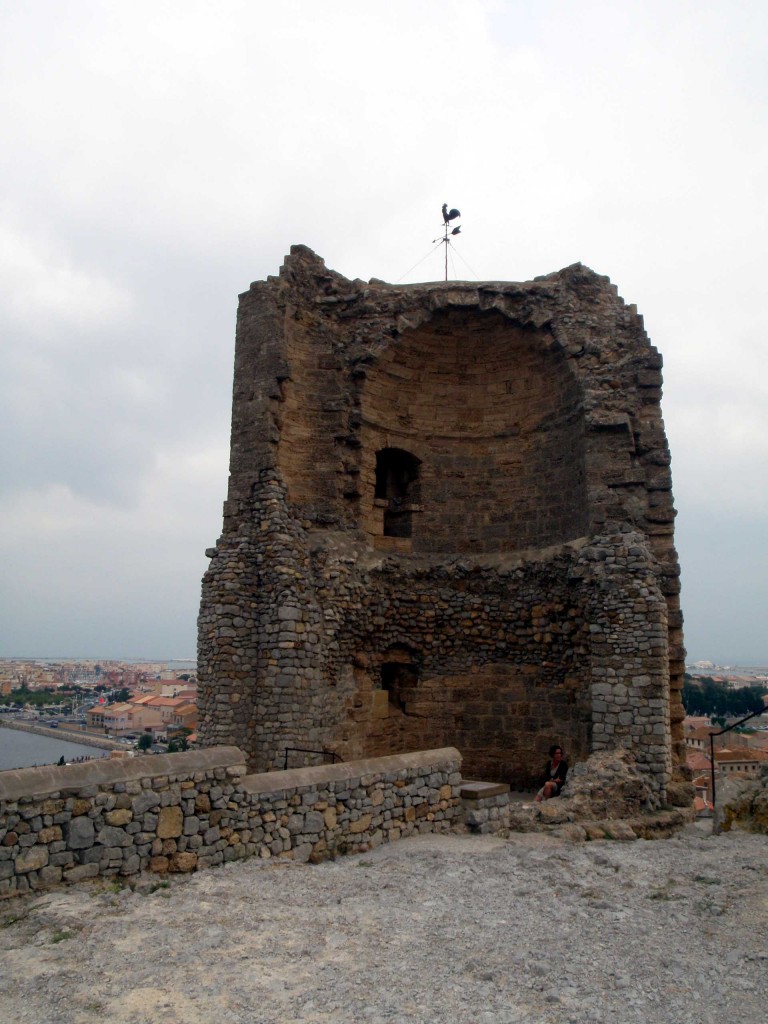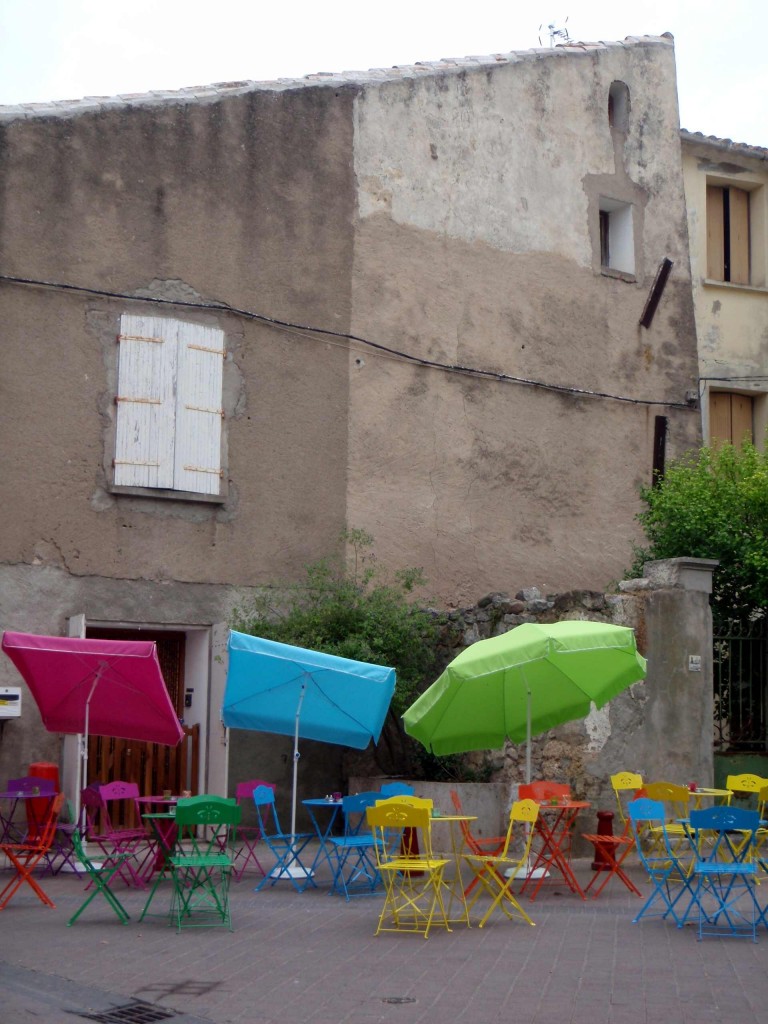 I find the beaches of the area a little odd (but then I am spoiled by amazing Australian beaches….)- not only is it too cold to swim as the water here is also much colder than anywhere else, there is not a wave in sight and there also seems to be no one around. I see a lot of deserted bungalows, bars with no one in it and beach volleyball courts with no one playing…. Normally I would find an empty beach quite nice, but here it seems rather desolated. Luckily we have no time to spend on the beach anyway…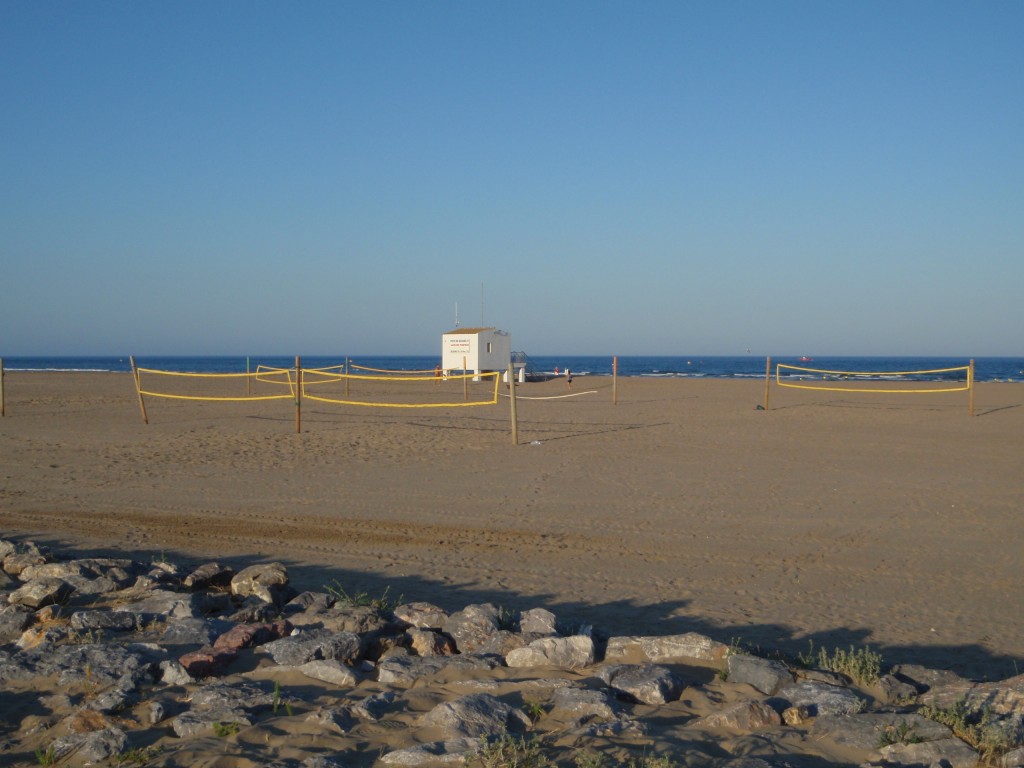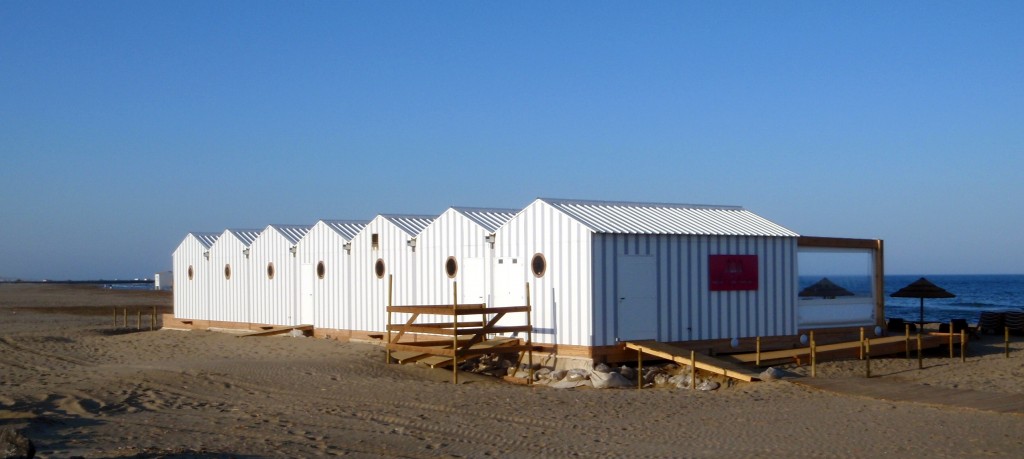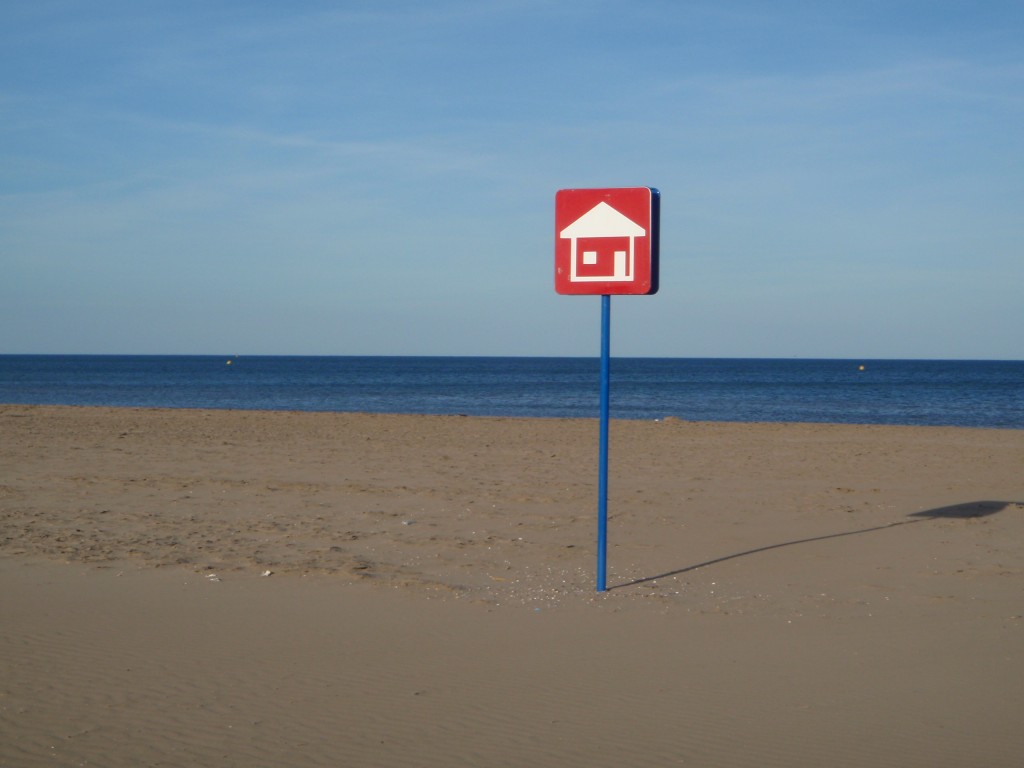 Other than that, Gruissan is famous for salt! Yes, salt! They have lots of salt flats and we have already spotted the 'famous' pink flamingos, who seem to hang out near them. Quite a highlight!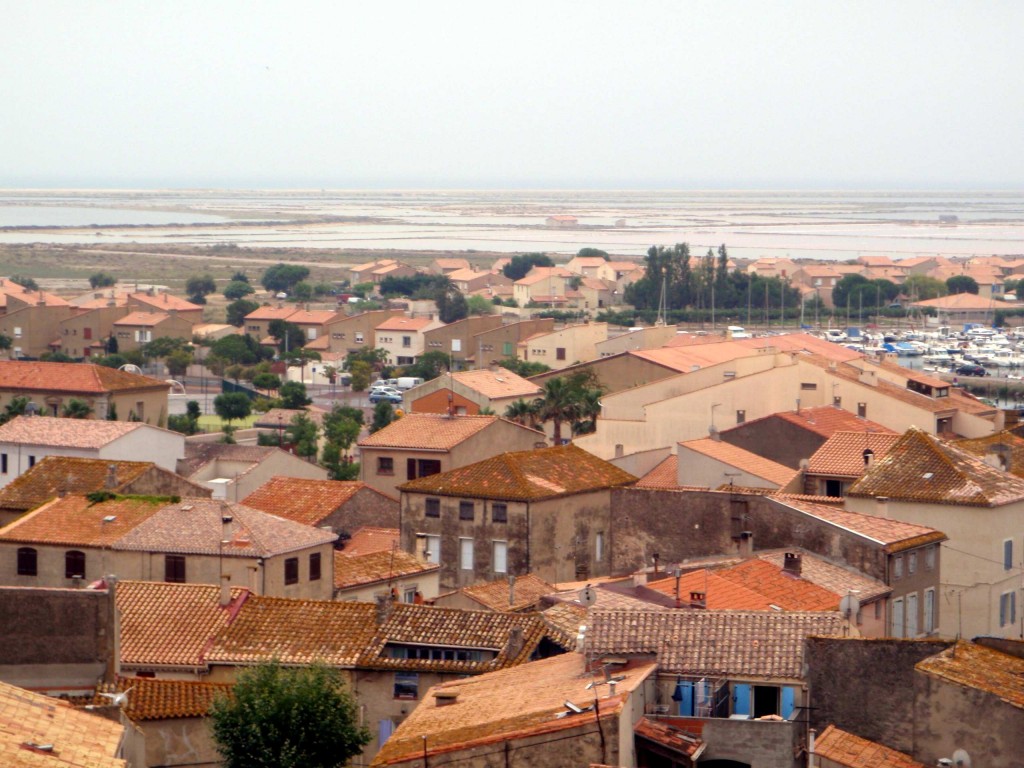 I hope that gives everyone a bit of an idea of our home for the 'summer' (and the next one….).
The yard has been very kind to let us stay here (for no extra fee but the dry dock fee) and set up camp (which is slowly getting bigger) and of course all friends (= volunteer workers) are welcome to join our gypsy camp at any time!